Content Management Solution (CMS) for Enterprise
Content management is the most effective way to organize and consolidate these content items (text, graphics, and multimedia clips) and tagging systems (XML, HTML, etc.) and to store them only once in a repository, known as a content management system. The structured content can then be used for many separate journals over and over again (content reuse) and repurposed for multichannel publication.
Magnolia CMS
Headless from day one and built over 15 years, Magnolia's CMS gives you powerful capabilities for creation, management and delivery of personalized experiences across channels. Fast and easy.
Features and Use Cases:
Omnichannel Content Hub
Accelerate time to market with a next generation content hub for integrated experiences on the web and all your channels.
– 1. Content pools, 2. Smart tagging, 3. Global search, 4. Automated assembly, 5. Planning tools, 6. Omnichannel delivery
Smart Personalization and Optimization
With all your content and data connected, accelerate improvement with personalization, analytics and optimization. All in one screen.
– 1. Unified customer data, 2. Flexible personalization, 3. Testing & optimization, 4. Marketing tags, 5. Embedded analytics, 6. Search engine optimization
Campaign Management
Create and manage the entire customer experience of a targeted campaign in one place, without touching any code.
– 1. Visual editor, 2. Personalization, 3. Integrated experiences, 4. Structured management, 5. Marketing automation, 6. Campaign tracking
Reliable DX Architecture
Secure your technology investments and replace anything, any time by creating a flexible, yet durable digital platform with Magnolia at its core.
– 1. Powerful REST APIs, 2. Connector packs, 3. Cloud ready, 4. Fast and flexible, 5. Scalable, 6. Secure
Headless CMS
Magnolia: headless since day one. With 80% more features than purely SaaS systems, it makes headless work for your enterprise.
– 1. Delivery endpoint API, 2. Every API you need, 3. Content types, 4. Visual SPA editing, 5. Flexible content authoring, 6. Personalization
Light Development
Inspired by frontend development practices, Magnolia's unique light-weight development approach will get you started faster and finished sooner.
– 1. Low code, 2. Work your way, 3. CLI, 4. Autoload, 5. Hot deployment, 6. With or without Java
Magnolia Cloud
Highly-optimized Magnolia instances in the cloud together with the tooling, services and hosting you need to deliver great experiences rapidly.
– 1. Platform as a service, 2. Continuous delivery, 3. Powerful features, 4. Hassle-free upgrades, 5. Reliability, 6. Better return on investment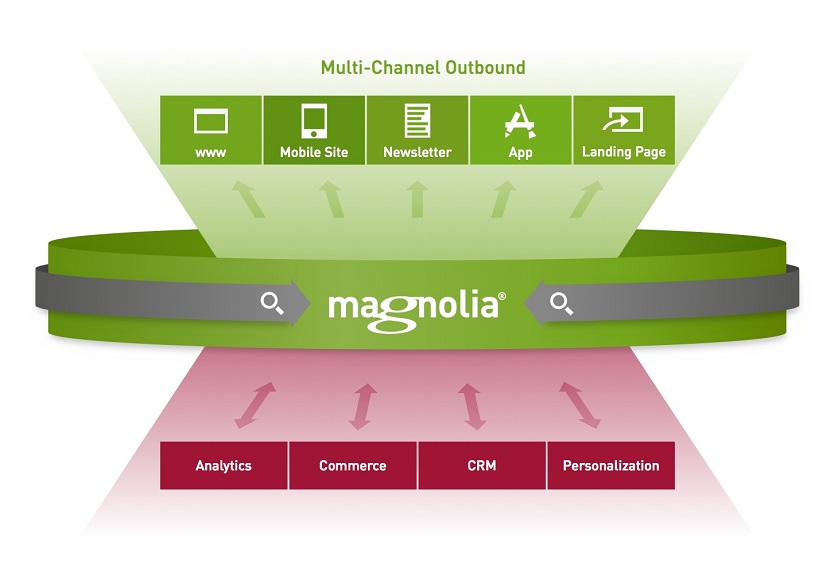 Schedule a Call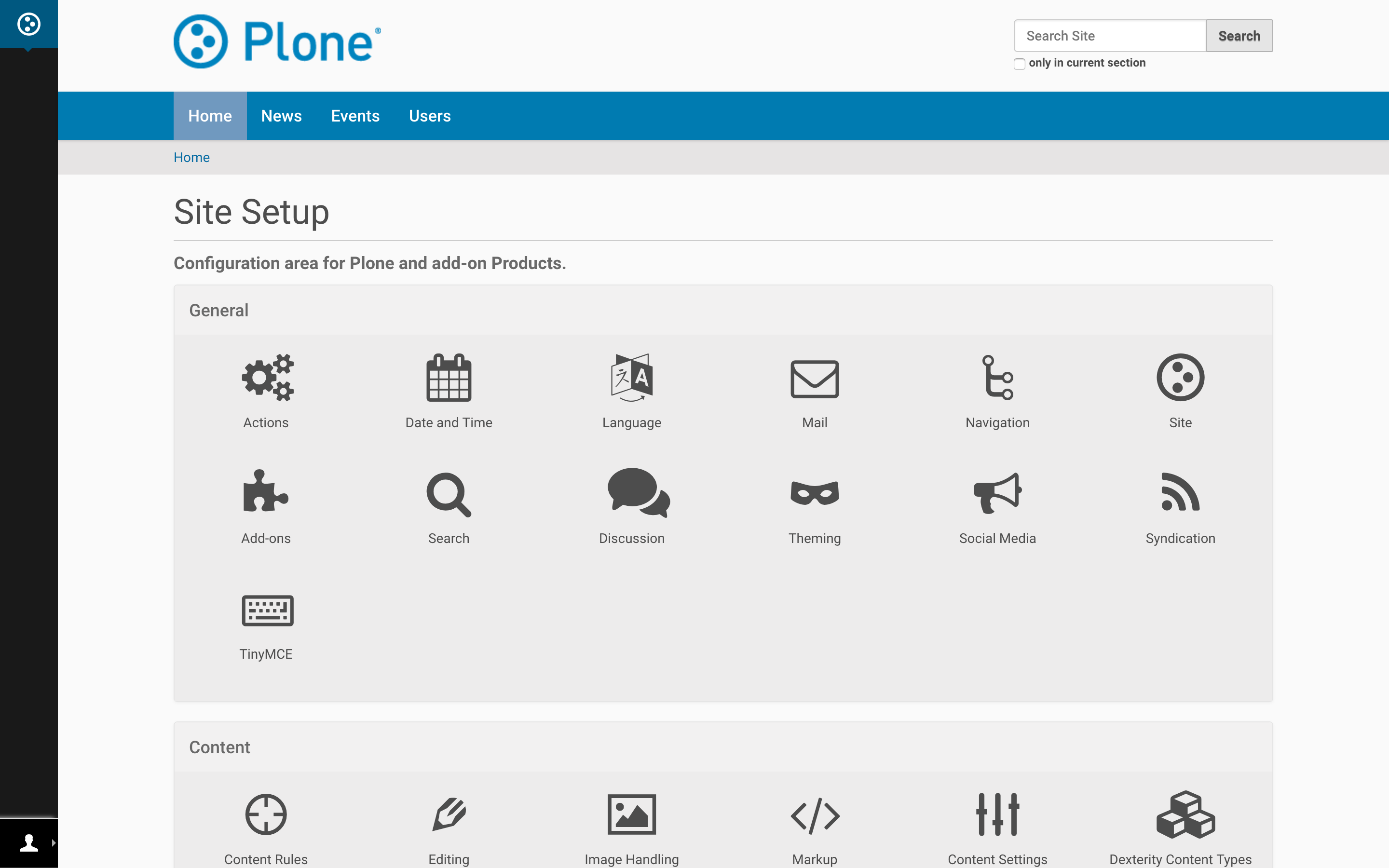 Plone CMS
Plone is an Enterprise-level Web Content Management System which is established as an ideal solution for intranets, document management and public websites. It allows non-technical people to easily create and manage content, and provides administrators with a powerful set of workflow and group management tools. Plone is especially suited for use in medium and large organisations.
It offers superior security controls without sacrificing extensibility or ease of use. In fact, Plone has the best security track record of any major CMS (Source: CVE). Plone can be integrated with industry-standard Enterprise systems such as Active Directory, LDAP, Salesforce, Oracle and SQL databases, and more.
Its Features:
– Batteries Included
Supports Linux, Windows, Mac OS X, FreeBSD, Solaris.
– Powerful Workflow Engine
Make your business processes part of the document workflow — complemented by fool-proof security management.
–Speed and Scalability
Comes out-of-the-box with clustering capability and intelligent caching proxy integration.
– Security and Flexibility
Fine-grained role-based security model secures your content. Plone's sandbox architecture ensures that even
if your system should be compromised, intruders will not have access to your server or your network.
– Plays Well with Others
LDAP, SQL, SOAP, Web Services (WSDL) and WebDAV, Plone works with them all.
– Pluggable Authentication
Easy integration with LDAP, Active Directory and SQL
databases.
– Speaks Your Language
Available in over 40 languages, Plone was designed from the ground up for multilingual content management. It handles Chinese, Japanese, and even right-to-left languages such as Arabic and Hebrew with ease.
– Look Your Best
Plone is easy to theme.
– Lets You Focus on Your Writing
Plone includes a powerful, rich editor with text formatting, image and link insertion abilities.
– Innovative and Extensible
Hundreds of add-on products are available — forums, issue trackers, blogs and collaboration tools. Plone is written in the powerful, fast and popular open-source language, Python.
– Outstanding Search Engine Visibility
100% valid XHTML and CSS keeps search engines and web browsers happy.