e-Commerce Applications
From its earliest days, we have delivered ecommerce sites in Prestashop / Magento / Shopify. To discover your business needs, our dedicated customer managers work with you.
Our front-end and back-end developer team is specialized in leveraging features and flexibility regardless of B2B or B2C. Our years of experience help to understand complex systems that make smooth running of your business.
Our strength is customer service. Throughout the development process and after delivery we offer continuous support.
Prestashop
One of the fast-growing platforms is Prestashop. It aims at providing the best open source eCommerce solutions to countless numbers of entrepreneurs worldwide. It is one of the robust, proficient evaluation eCommerce shopping carts which is totally free and can be downloaded and installed. PrestaShop has changed the business by providing customer-related components and expanding online deals.
The pattern of eCommerce sites is rising enormously with the progression of innovation. ECommerce is nowadays the most sought after arrangement for changed portions of the industry. Prestashop is the programming platform most widely perceived to make interesting eCommerce websites.
Benefits of Prestashop eCommerce Platform:
– Cross-platform open source e-commerce solution (SAAS, Software)
– Suitable for large, medium and small businesses
– Best User Experience (UX)
– More than 6 million downloads
– More than 500,000 merchants worldwide
– 65 different languages
– Strong scalability
– Lightweight & fast
– 100% open source
– Responsive Templates
– Easy learning curve
– East to customize
– Security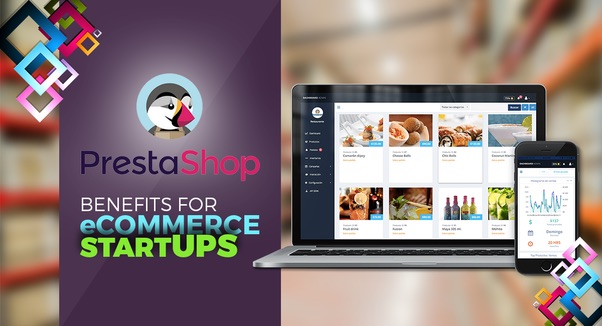 Schedule a Call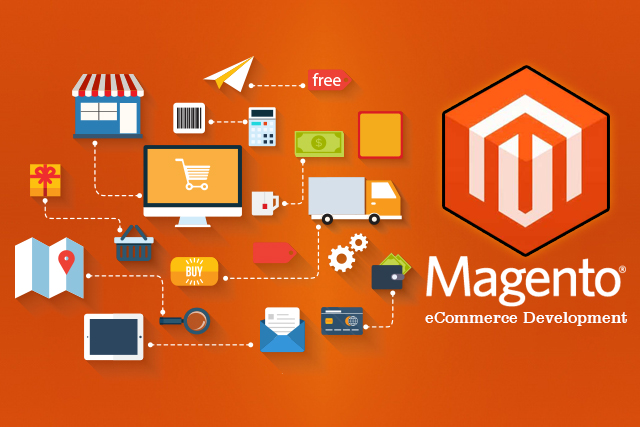 Magento
Magento is one of the best platforms for e-commerce when developing websites for e-commerce. If you want to build high-performance e-stores to deliver value to customers, it ranks as the refactor choice. Magento is also a platform for eCommerce to create online stores. It's one of the most popular. It is written in PHP. There is a free version-Open Source Magento and a paid Commerce Magento.
There are many reasons why Magento is good at developing e-commerce. Some of these are listed below:
– open source platform
– Multi-site functionality
– Ability to import huge spreadsheets of product
– Comprehensive search and sort products by several criteria
– SEO friendly
– Built-in many functionalities for managing eCommerce
– Security
– No limits on number of product listing
– Integrated sales and store tracking
Shopify
Shopify is a platform based on SAAS(Software As A Service) that helps build your e-commerce store online. If you don't have a lot of coding knowledge then it's the best choice for you because the service provider is managing services here. To get started, you just need to pay a monthly subscription fee. Shopify is a hosting platform that means that you don't even need to manage hosting. The service provider will be responsible for security, hosting, and much more.
Some notable features of Shopify are:
– SEO Friendly Site
– Marketing Tools
– Multiple Language Support
– Dropshipping Option
– Multiple Payment Options
– Manage Customer Profiles
– No External Host Needed
– Mobile App
– Social Media Integration
– Unlimited Storage Space
– Blogging Options
– 24/7 Customer Support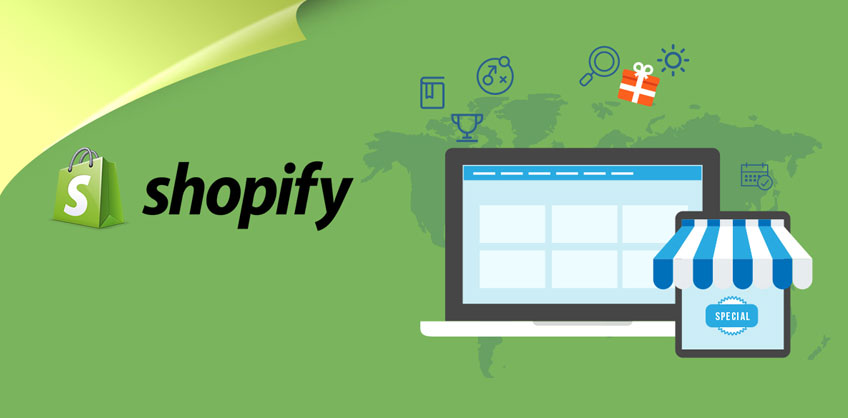 Touchize Mobile Commerce
Touchize is an mobile commerce and touch-based application designed to make shopping experience faster, simpler and truly mobile. It can be easily integrated into all e-shop platforms, providing users with a fantastic and easy-to-use mobile online shop that works really fast and increase the conversion rate significantly.
The Swipe-2-Buy feature of TouchizeTouchize offers a seamless shopping experience for the mobile user which shortens the path from inspiration to purchase. Purchasing an item, dragging it to the shopping cart, is just one simple step.
The ease and speed with which users shop with Touchize makes adding more items to the cart simpler, increasing the value of the checkout order and the conversion rates.
Touchize has a ready-to-go integration modules for Salesforce Commerce Cloud (certified cartridge), EPiServer Commerce, WooCommerce, Prestashop, Jetshop, Magento Community, Magento Enterprise, and Tictail.
<< Top Rank PWA, Superior SEO and Extraordinary UX >>