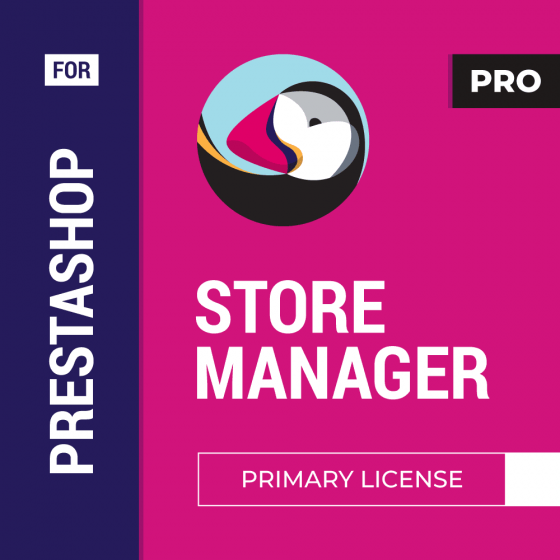 15% discount of Prestashop Manager Application
Prestashop Manager 15% discount link
We are so glad that we become a partnership with eMagicOne. If you know Prestashop Manager application (PMP), you may know eMagicOne company. They developed a very great Prestashop Management application which is compatible running in MAC OS and Windows platform. If you don't know what the PMP is, I will briefly introduce it in the following.
Products and Category Management

Operate on PrestaShop goods in a simple and mass manner. Update goods from suppliers' files in one step or automate the operation. Use the Combinations Generator method or import the file to generate a large number of products and variations.

PrestaShop to Amazon / Ebay

Export your PrestaShop items to a particular Amazon / Ebay from your store. If you have custom-made pieces, you can connect them to Amazon / Ebay both automatically and manually. To begin selling new items on Amazon / Ebay, you must first create them.

Order and Customer Management

Handle PrestaShop orders and customers in a manual or bulk manner. Export/import feature is used to migrate customers with passwords. Use a barcode scanner to count physical inventory or the Product Picker tool to check for products. Make sales when it's most convenient for your clients.

PrestaShop to QuickBooks

Export items as inventory, non-inventory, operation, or other charge entries in QuickBooks. Customers and orders are transferred from Store Manager to QuickBooks. Create new products and update existing ones by importing them from QuickBooks to PrestaShop.

PrestaShop Mass Changers

Make bulk updates to text fields (description, short description), set smart prices, modify stock and status in bulk; update combinations q-ty, price, or reference; and renew product features weight, height, and width in a few clicks with Product, Combination, and Feature Mass Changers.

Reporting & Predictable Analytics

Let your customers stick to you. You can see your best sellers, track their quantities, and verify customer satisfaction with the numerous built-in reports. With Barcode Label Generator, you can generate EAN13 and UPC barcodes for products and product combinations.
Prestashop Manager 15% discount link
The comparison of all Prestashop Manager versions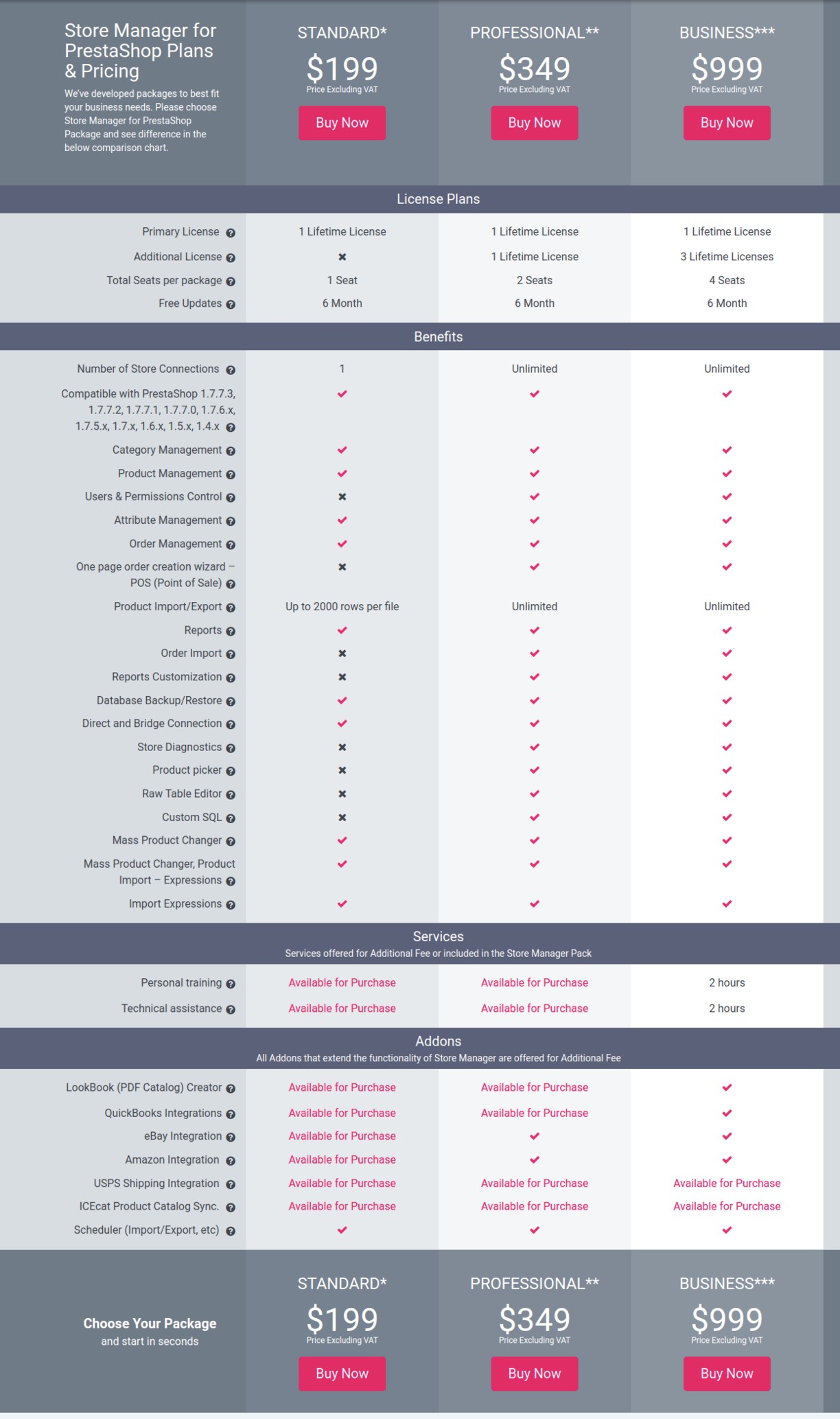 ---
Related Post
---