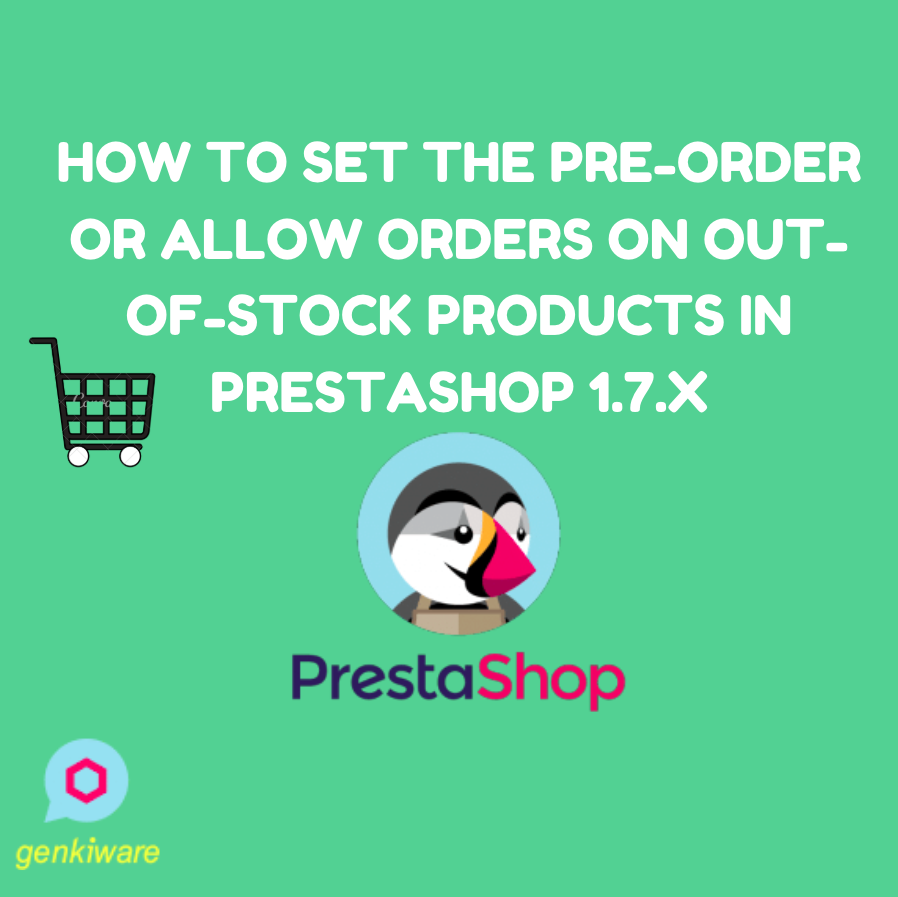 How to set the Pre-Order or allow orders on out-of-stock products in Prestashop 1.7.x
The following steps will show you how to set the Pre-Order or allow orders on out-of-stock products
A sophisticate method to update your code is make a copy of your original file, put remark to indicate the reason of change, name and date. The best way is apply and review the change in your testing site before releasing it to your live website.
1/. Go to back office admin portal
2/. under "Configuration" section, click "Shop Parameter"
3/. Click "Product Settings" and scoll down to the bottom in "Product Stock"
4/. Select "Yes" below the field call "Allow ordering out-of-stock product"


5/. Click "Save" to update it
6/. Go to "Sell" section, and click "Catalog" and submenu "Products" to edit your targeted product
7/. In the product page, click "Quantities" tab and put number "0" in "Minimum quantity for sale" field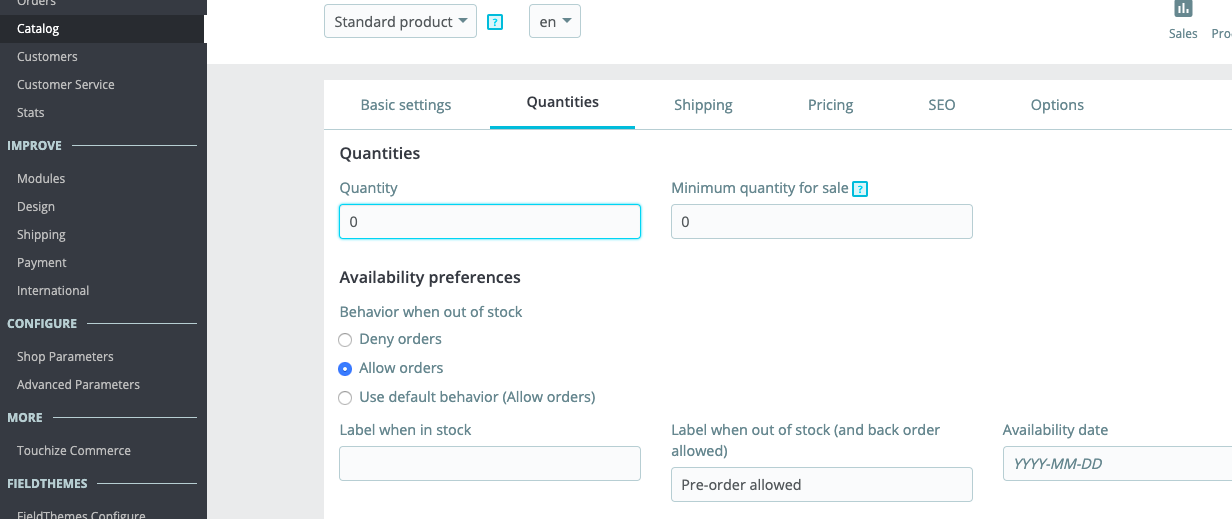 8/. Select "Allow orders" below the heading "Availability preference"
9/. Optional setting, you can delcare your label text of out-of-stock and availability date
10/. After you finish, please remember to click "Save" to update it
You can verify it in your normal frontend website.
** Attention: please clear your cache and use incognito/private mode in your browser
---
Related Post
---