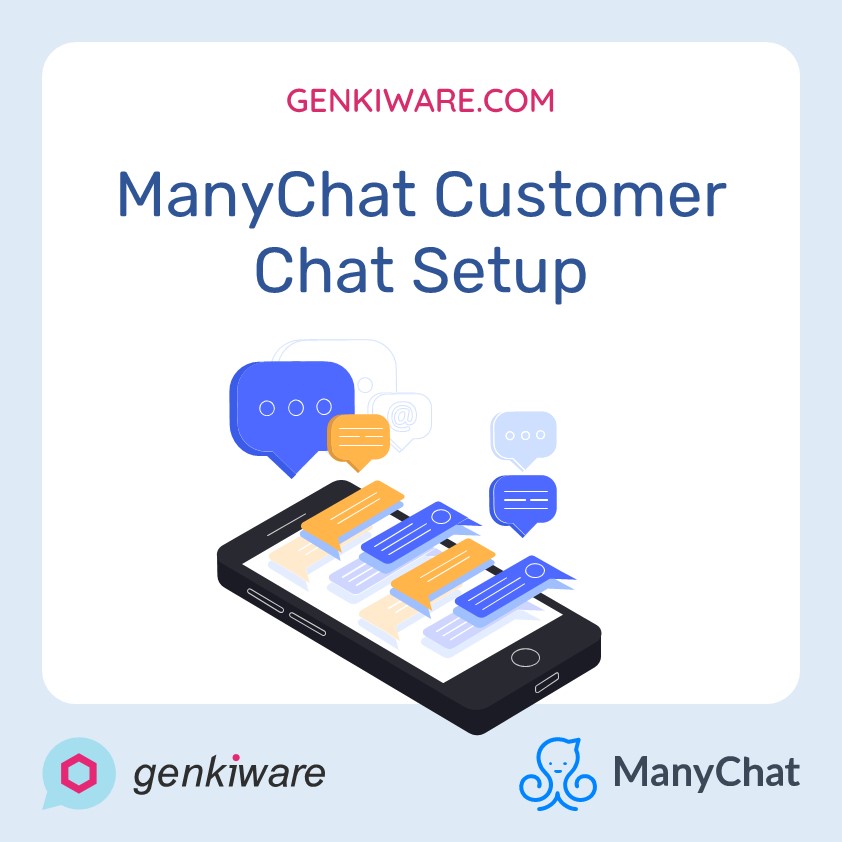 ManyChat Customer Chat Setup
Customer Chat Growth Tool is for your website and convert your visitors into a chat bot subscribers.
To creating a growth tool, click '+New Growth Tool' on the upper right corner of the page.

There are two tabs in the Customer Chat:
Opt-In Actions: Message user will receive after they click the button.
Setup: you can get your code in here, customise some setting and authorise your website.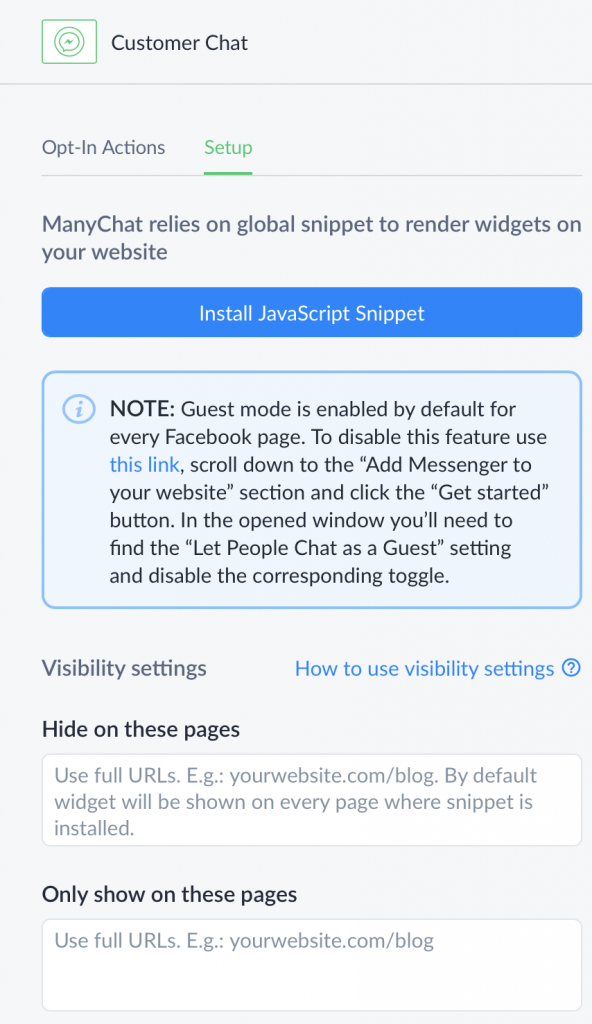 1.  Create the Opt-in message or use an existing one.
Click 'Edit' to start working in a Builder to create a workflow.
Example is shown below.

2.  Setup the opt-in message.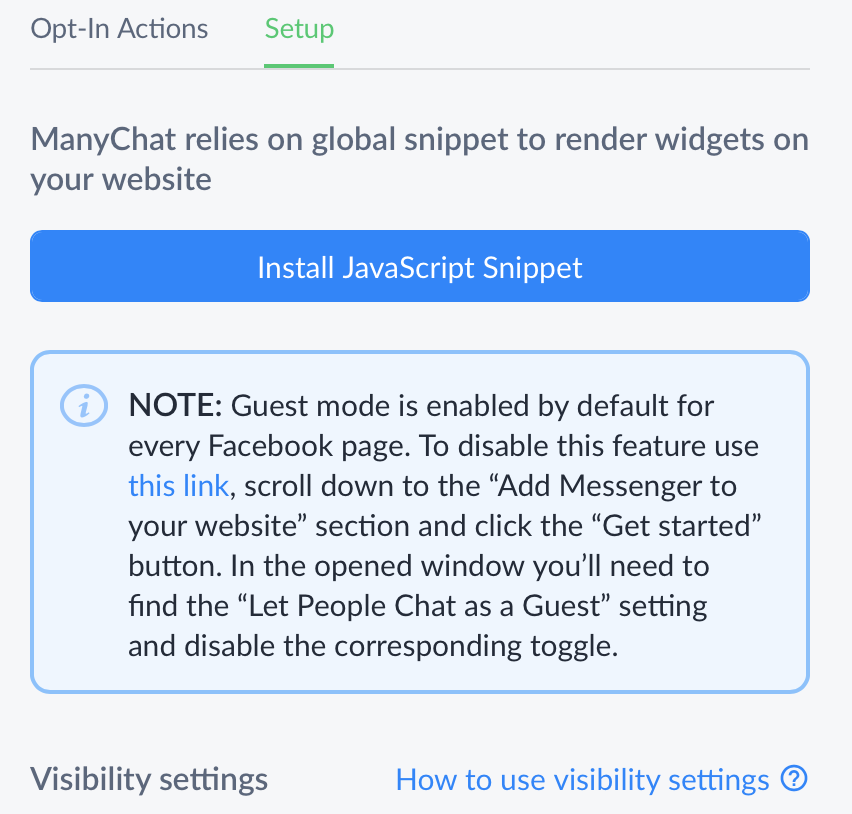 Click 'Install JavaScript' and add your website first.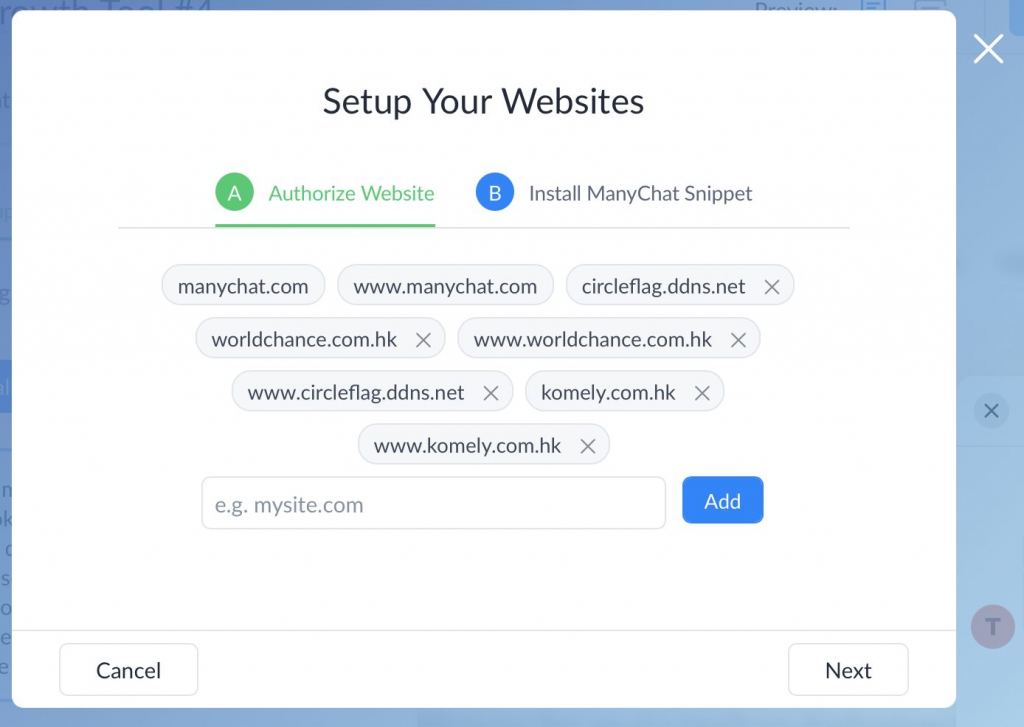 Then click 'Next' and copy the JS code. Copy and paste it into the <head> of every page of your website.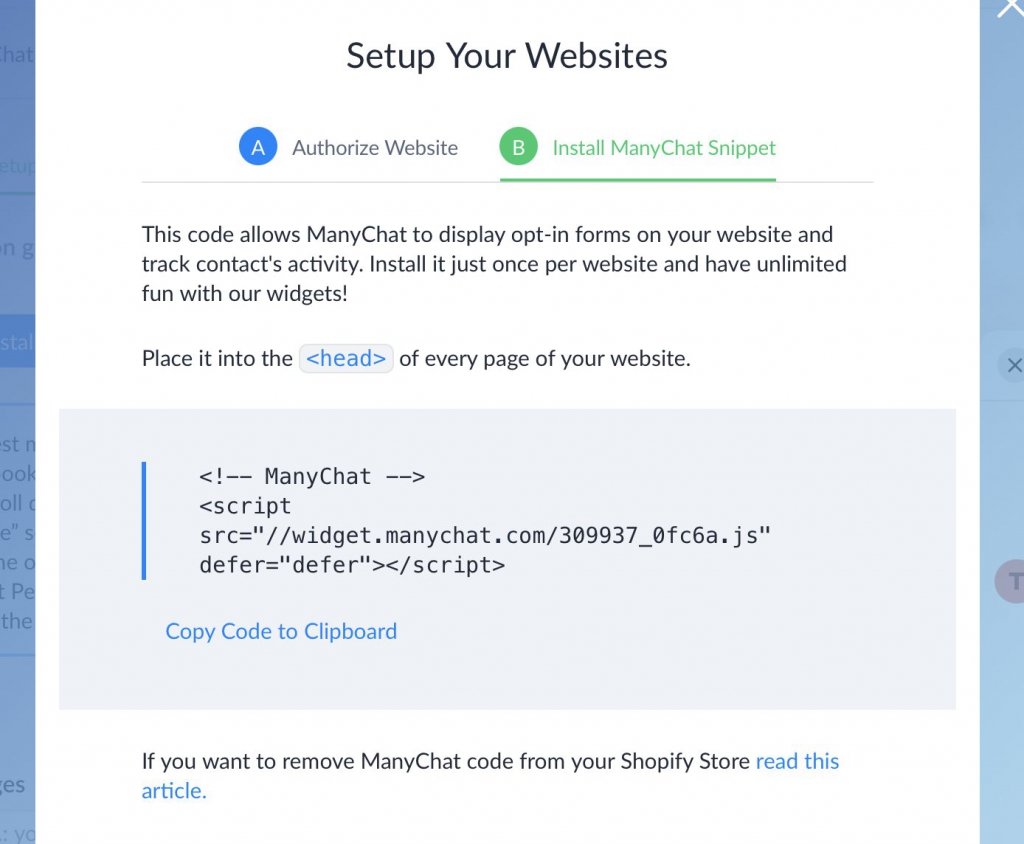 After setup all the things, the customer chat bot will be shown on your website.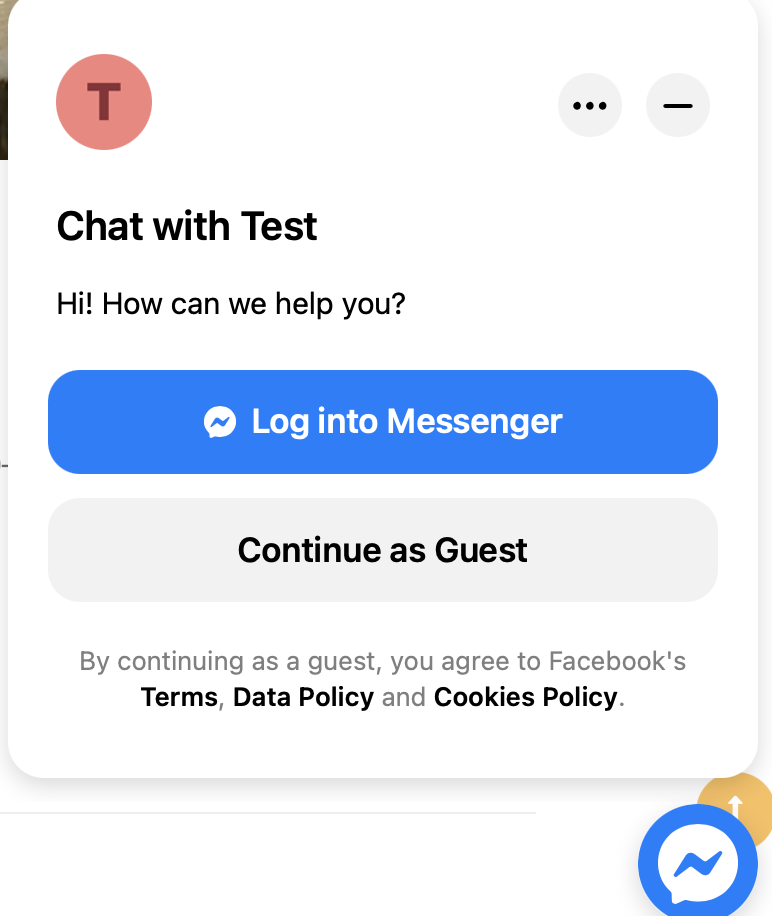 ---
Related Post
---