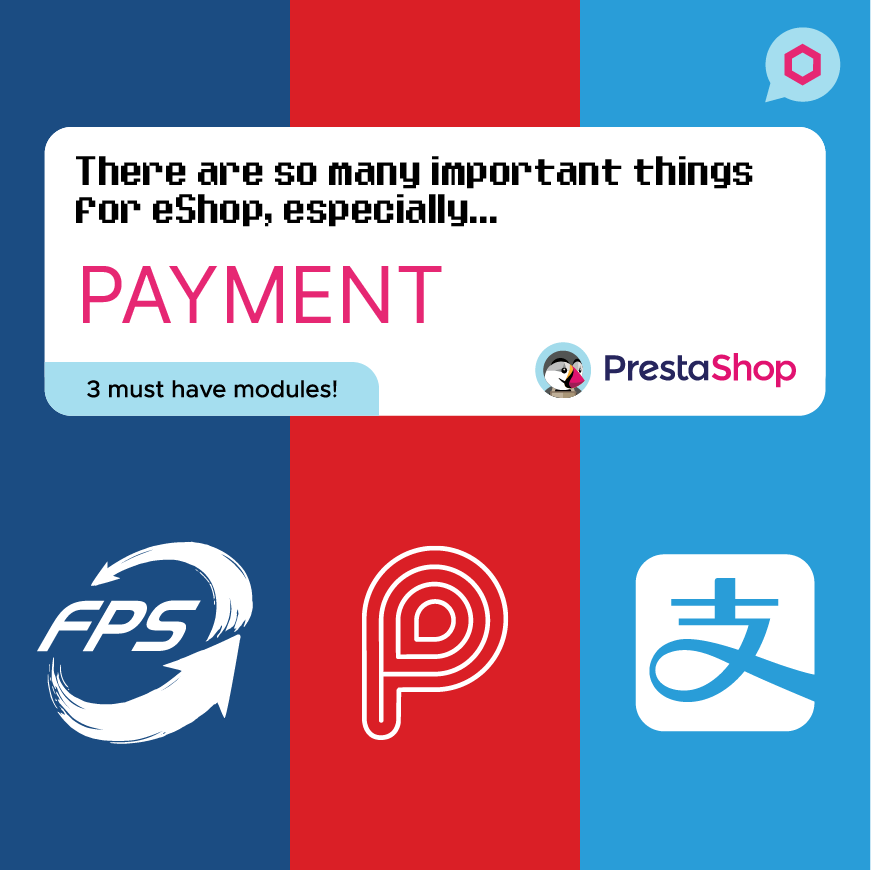 3 Must-Have Online Payments for Hong Kong online Stores
If you ask what is the most important thing for building a online shop, I would definitely say, PAYMENT! There is no way to construct a shop without payment!
However, it is also important that the payment methods are suitable and convenient for your customers.
Apart from the usual payment method we have, which is credit card payment, what methods are also recommended? Here we've got 3 for your PrestaShop in Hong Kong!
FPS (Faster Payment System) 
Basically, this is bank transfer, supporting both HKD and RMB.
In the past, transferring money between different banks is troublesome and there will be handling fee. This system solves the problems which provide instant transfer without charge.
Our module help to add a choice for FPS payment, then showing QR code and user-configured messages. The main part of the module is to provide a place for collecting the transaction code, where the merchant can check it in backoffice and verify the order.
PayMe
This is a e-Wallet developed by HSBC, which become very popular nowadays, especially between young people.
One of the advantage about PayMe is top-up by linked bank account is available. While not every people having a credit card in hong kong, this feature benefit those people a lot.
If you need this payment for your store, we will guide you on applying PayMe business, where it would be compulsory.
Upon installed our PayMe module, PayMe will be available to be selected as payment method. The transaction will also be auto-confirm after customer pay it.
AlipayHK
While PayMe support top-up by bank transfer, AlipayHK allow user to top-up by another method, which is from convenience store like Octopus.In additional with having lots of rewards, it becomes very popular in Hong Kong as well.
Among the other 2 methods stated above, AlipayHK is the only method that support the Consumption Voucher Scheme. While the 1st stage of consumption voucher is released and the 2nd stage is coming up, it is really a good idea to add it to your store for taking benefit from the scheme.
With our AlipayHK module, customer could select AlipayHK for paying their order. The transaction will be auto-confirm after payment.
If you are interested in those payment module and what to know more, please don't hesitate to reach us:
Will always be pleased to answer your question.
---
Related Post
---