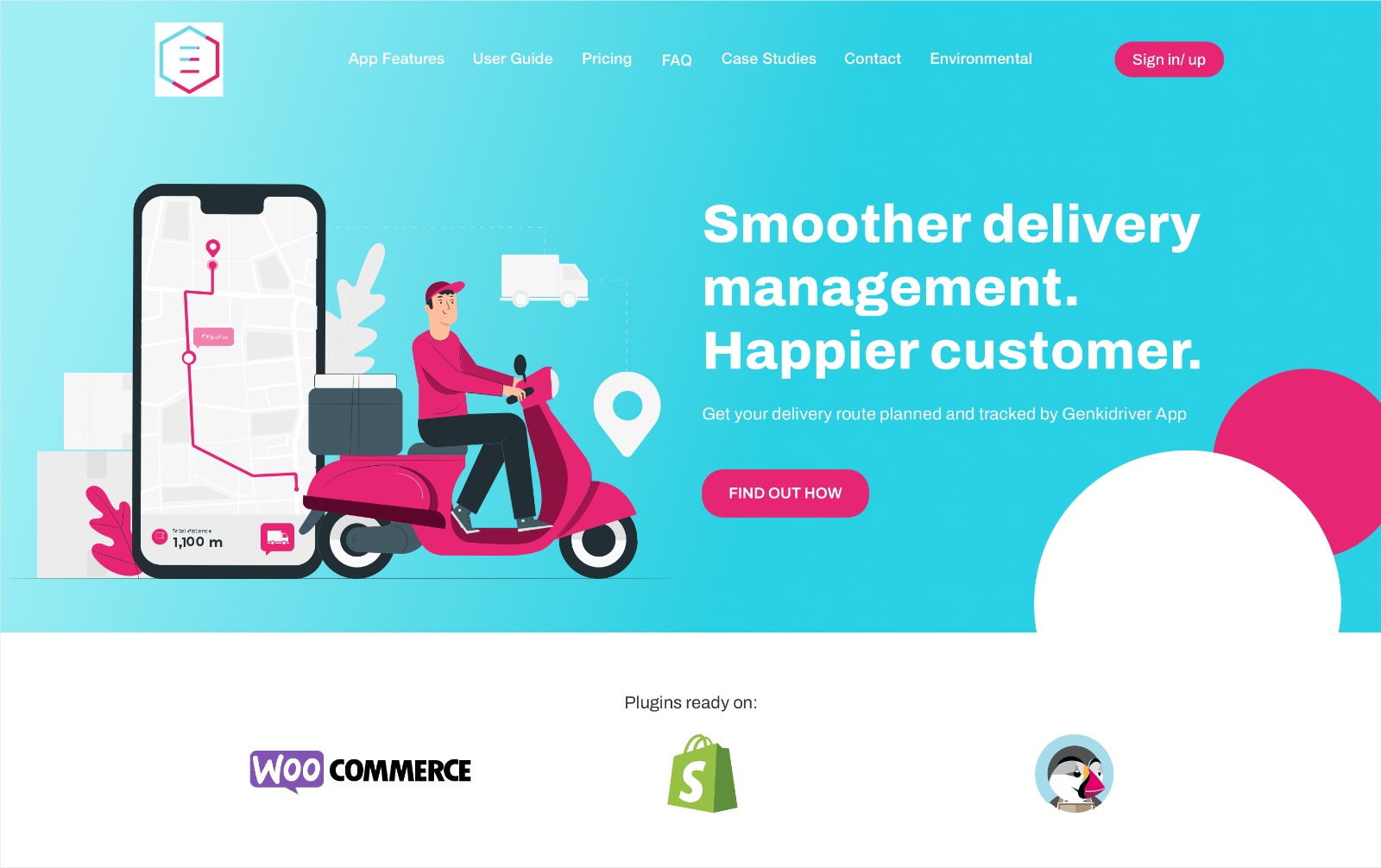 What features of a Last Mile Delivery / Logistics software must have?
The last mile delivery software industry is expanding at a rate of over 9% annually in response to the increasing demand. In addition, it is  predicted to have 100% growth by 2026. Retailers who provide home delivery service and logistics firms that specialize in the last mile delivery solution will be the major market players for these solutions.
For last mile delivery, a full featured application typically includes a IOS and Android supported mobile app for the delivery driver, a fleet management system for dispatchers, a tracking and notification system for clients, and an API module interacting with other systems like major eCommerce platforms. We can list the following essential components for efficient last mile logistics systems based on our work with a national express delivery provider.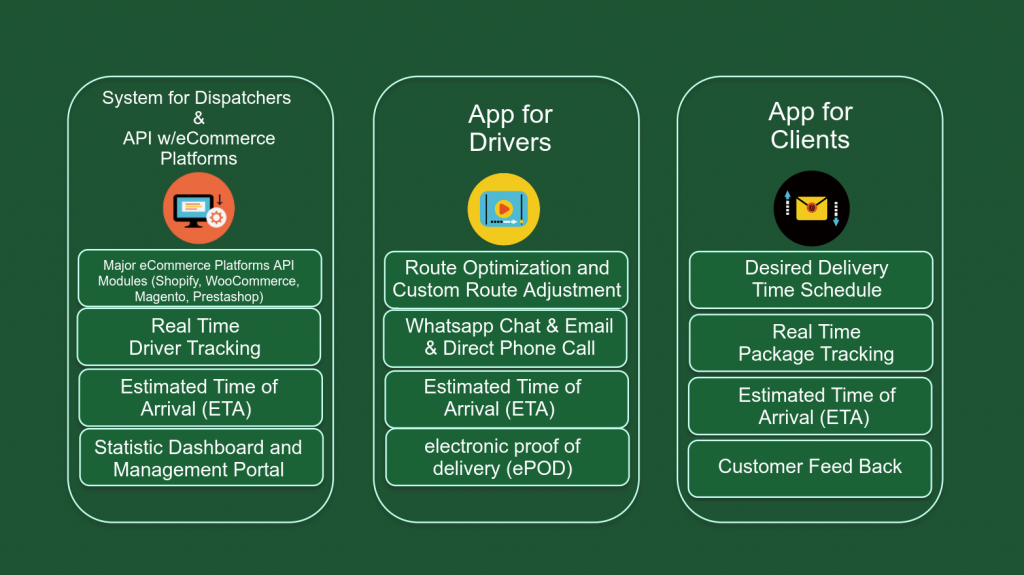 <Route Optimization>
A useful form of last-mile delivery software called route optimization may help you manage your delivery fleet more effectively, boost your delivery capacity, and reduce unsuccessful deliveries. 
<Real-time Driver Tracking>
GPS Tracking enables your customers to track the drivers in real-time prior to pickup. For dispatchers or shop owners, they may need to monitor driver's real-time position without calling them. 
<Estimated Time of Arrival>
The machine learning technology will calculate the delivery time based on different patterns such as delivery address, traffic status, weather and so on. It refers to the moment when a delivery agent hands over to the final customer.
<eCommerce Platforms Status Updates>
For the common procedure before system deployment, a driver will update the delivery status at the end of all deliveries and return back to the office. With the system, delivery status can be updated simultaneously while the proof of delivery is completed. 
<Electronic Proof of Delivery>
When the package is handed to the customer, they can sign their names electronically on the tablet or mobile for proof of delivery. The e-signatures will be submitted to the system's backend. Drivers can also take a photo as Proof of Delivery (POD) if the recipient isn't present and the package hasn't been claimed by anyone else.
With the GenkiDriver Last Mile Delivery system, you can increase business efficiency and reduce the shipment operation cost.You can obtain many other features as well.

How to sign up for Genkidriver?
You can go to genkidriver.com and sign up for an account. You will be encouraged to register your drivers before those drivers can log in into the Genkidriver application that can be found in Google Play or App Store. You can enjoy the 1 month free-trial!
For more information, you can watch the tutorial video on genkidriver.com or email [email protected].
---
Related Post
---