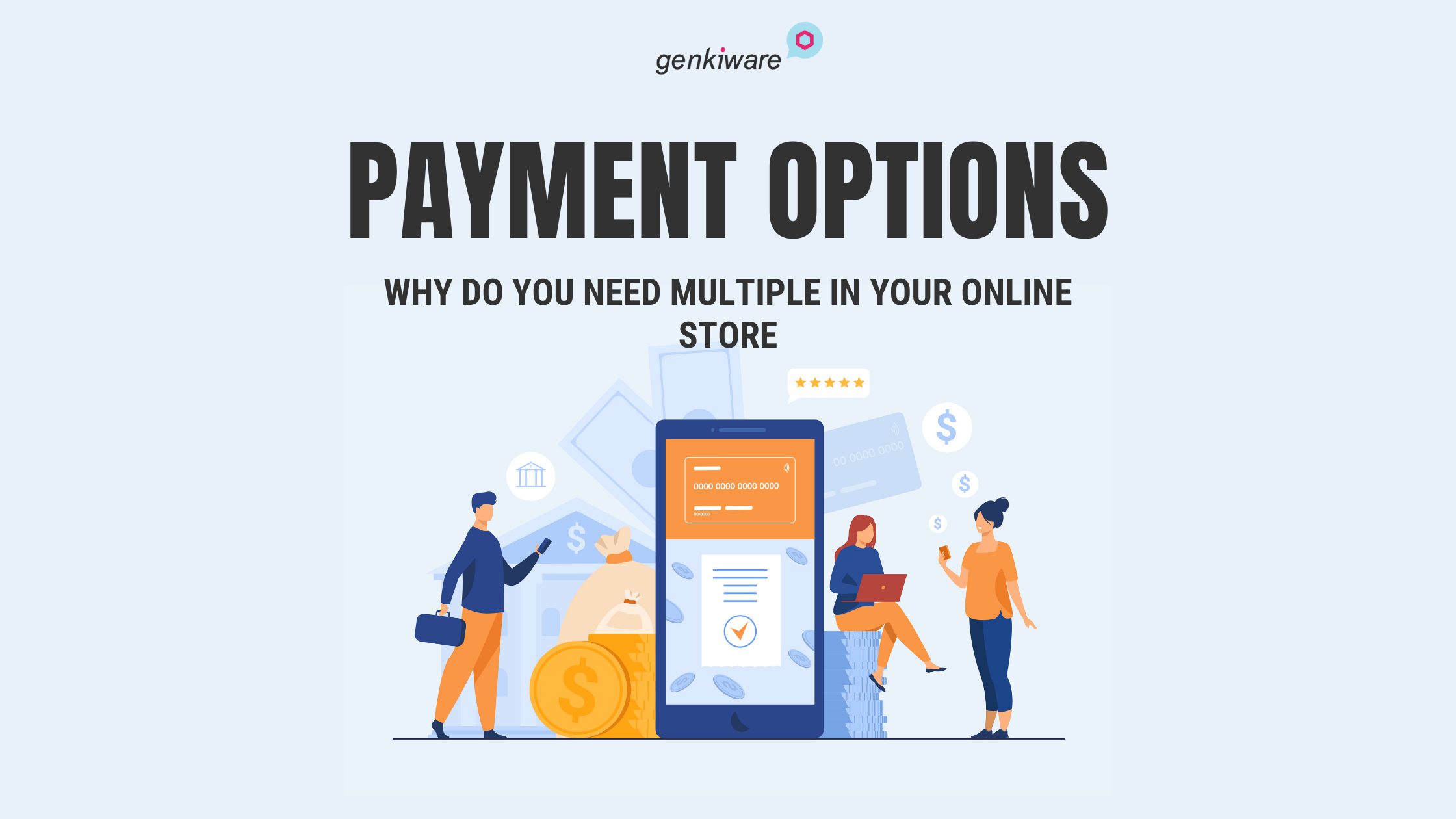 Multiple Payment Options is Essential in eCommerce
The thing that consumers want is simple, easy, and fast payment, followed by a great shopping experience. That does not change even when they are shopping online. However, as you know, people's preferences and habits differ from each other and it is not what a merchant can change. The same thing happens with each customers' payment preferences.
What is the benefit of having more payment options?
Reduce shopping cart abandonment
As we all know, cart abandonment is one of the problems that eCommerce merchants wish to tackle. It is said that the abandoned cart rate of the global retail shopping cart is 72%. One of the reasons for the high abandoned cart rate is that inconvenient checkouts make customers hesitate to continue the payment. Then, they will leave their products in the shopping cart and go elsewhere.
By giving the customers more payment options, the chance that they could find their favourite payment method is higher, and they will gladly finish the payment, without feeling unsure of being deceived by the shop.
Increase conversion rate
Follow up the decreasing number of the abandoned cart, the conversion rate will increase if you offer multiple payment options to your shoppers.
Besides giving your customers easy and simple checkout procedures, at the same time, you will also encourage customer loyalty and, based on their previous shopping experience, they are likely willing to come back to your shop and make more purchases.
Grow your audience
Once again, since people have different preferences from each other, that means it is the same case with payment methods. For example, Gen Z and millennials prefer to pay with in-app mobile wallets or mobile payments when they do online shopping, while Gen X prefer to do their payments using debit cards or credit cards.
By setting up more payment options, wider audiences will be encouraged to make a payment in your online shop because you are successfully satisfying wider coverage of audiences.
However, be reminded that you cannot just choose the additional payment methods like you are picking random trump cards, or else, you will not get the best ROI and not even satisfy your customers. It is obvious that you need to choose the payment methods that are available in your country (and/or your target customers' countries), but choosing payment methods is more than that.
These are what you need to pay attention before choosing the payment methods:
Get more research on your target audience
Just like what I mentioned before, different age groups and different demographics prefer different payment methods.
Therefore, in order to choose the payment methods you want to provide in your online shop, you need to know your audience first: their age group, their habits, and their preferences.
For example, if your target audience includes teenagers around 16-20s, you might want to add AlipayHK as your additional payment methods, since younger demographics tend to prefer in-app mobile wallets and AlipayHK is widely used among different merchants.
Of course you need to put the payment method that is preferred by a wider audience in your online shop, but it is better to invest more time and resources that is directed to your primary target customers, while at the same time, attracting the others.
Get to know the payment options
People wish that they can make a payment without extra fee. This is one of the things that you need to remember.
After you know what your target audiences prefer, you now can eliminate the possible payment methods based on that and list them up in a smaller group.
Then, you can choose four or five payment methods that can be used in your online shop based on the benefit and the most commonly used ones. You might want to do some research on your competitors, find out the payment methods they used in their online shop, and use it as your references.
After you apply the payment method to be used in your online store, you might want to monitor each of their performances, before replacing the most unused methods with the more effective methods you have not tried yet.
Additional information:
The most popular digital wallet used in Hong Kong by May 2020 (Statista) are
PayMe (67%)
AlipayHK (62%)
WeChat Pay (43%)
OlePay (32%)
Apple Pay (29%)
Google Pay (19%)
---
Related Post
---