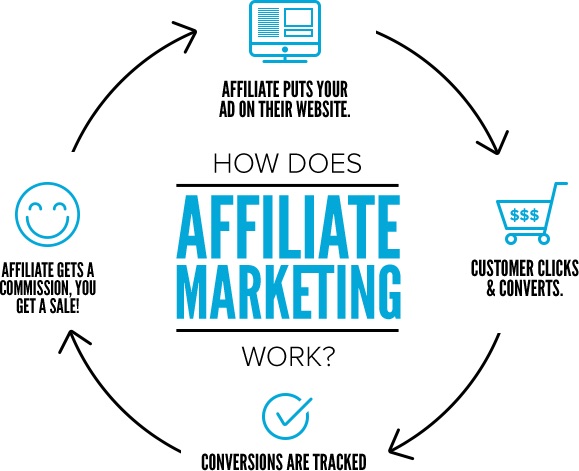 6 reason why use affiliate marketing?
Cost Effective
Affiliate marketing can be the most cost – effective form of advertising, as you only pay for results.
Sales
An affiliate program allows you to explore potential traffic and revenue sources that you would otherwise not receive.
3.Brand Awareness
Affiliates can not only drive sales for you, but also increase brand awareness by reaching a wider audience and increasing traffic and exposure. Even if visitors don't buy anything, they can subscribe to your newsletter-that means that you can grow your email list free of charge and in the future sell it to those visitors.
SEO Value
Publishers (affiliates) link to your website in order to send you traffic. These links are usually beneficial for your off – page SEO efforts, provided they are not spammy, since inbound links are a major factor in the ranking algorithm of Google.
Industry Growing
As mentioned earlier, U.S. affiliate marketing spending is expected to increase by 10 percent over the next five years to $ 6.8 billion, driven by huge growth in e – commerce and social media.
Customer Info
The use of an affiliate program gives you valuable information and insight into how, where and why your customers buy, which you can then use to make smarter marketing decisions across other channels in the future.
---
Related Post
---