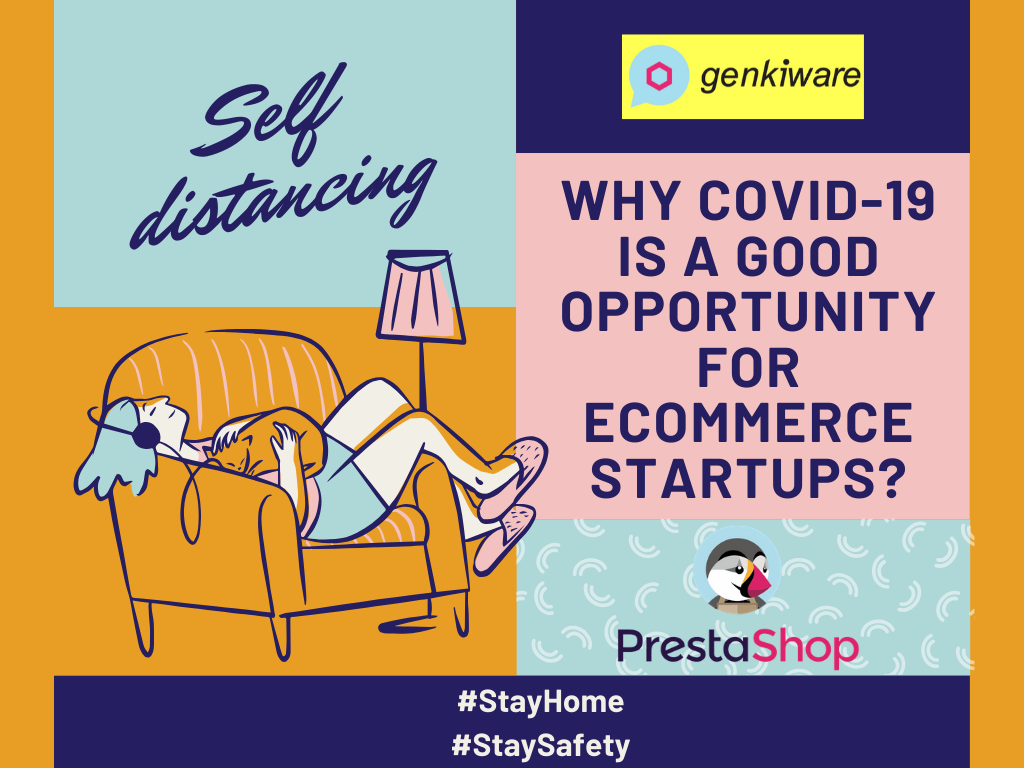 Why COVID-19 is a good opportunity for Ecommerce Startups?
In economic downturns, consumer demand for "nice-to-have" products goes down as buyers focus on their more basic needs. Health, wellness and safety — products that fit into the lower parts of Maslow's Hierarchy of Needs — become the top priority.
Market demand for "nice-to-have" goods goes down in financial downturns because consumers concentrate on their basic daily supplies. Items related to Health, Wellness and Safety those meet the lower parts of Maslow's Needs Hierarchy are the top priority.
In nearly every country, the World Health Organization reported COVID-19 cases. If you source goods from especially hard-hit regions, anticipate delivery delays or timetable adjustments associated with manufacturing or shipping as the situation progresses.
COVID-19 is already impacting buyer behaviour
The world is shifting from offline to online just so quickly during this outbreak. The Drum reported on research in early March 2020 that shows advertising growth rates in China are predicted to fall from 7% growth in 2020 to 3.9%, but e-commerce advertising spending is forecast to increase by 17.7% and social media spending to increase by 22.2%.
This shifts in customer behavior as they turn from offline transactions to online purchases. It also shows that as people spend more time at home, brands responded by shifting spending from offline media to online, with this course of action recorded by 14 percent.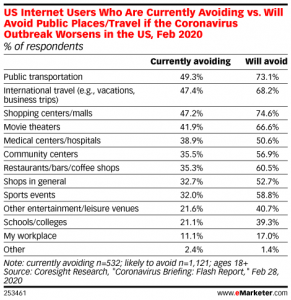 e-Commerce as a platform has already seen exponential growth, particularly in FMCG, which saw expenditure rise nearly seven times as fast as the sector overall in 2019 via e-commerce channels in China; a trend which is likely to accelerate the coronavirus outbreak."
A recent survey by Ipsos MORI from mid-March 2020 shows that 50 percent of Chinese consumers and 31 percent of Italian consumers now, they are 'more regularly' using ecommerce.
For example, Nike, as a result of their fitness and e-commerce apps being especially well integrated, they have managed to increase digital revenue by 30 percent.
Things gradually return to normal as infection rates plummet, economies recover and people return to work. In the meantime, brands that do not fit into the above-mentioned immediate needs will need to adjust the way they convey value ideas to their customers and search for opportunities to capitalize on evolving consumer preferences.
There are always possibilities in these turbulent times; it just takes a slightly different mentality and approach, and a positive attitude.
---
Related Post
---